Founded in 1993, The Alaska Channel lives to tell the stories of people who call Alaska their home. They help independent travelers experience the best Alaska has to offer – without the cookie-cutter experiences.
The Alaska Channel is a team of multi-channel marketing strategists who provide both in-home and out-of-home advertising solutions for Alaska businesses. I had the absolute pleasure of partnering with them for nearly a decade, providing everything from art direction and website design to consulting on various business endeavors and opportunities. 
Accomplishments include:
Lead the redesign of Alaska.org, a 10,000+ page travel website, in both 2013 and 2019. The results of the 2013 redesign included an increase of unique visits by 158%.
Established an online infrastructure to ease advertising management and sales across 4 major airports in Alaska on Alaskachannel.com.
Created the first edition of The Alaska Map in collaboration with a cartographer, using editorial and advertiser-driven content.
 Designed a unique photo contest campaign to generate tens of thousands of photos to fill a 60-foot wide photo mosaic inside the Ted Stevens Anchorage Airport.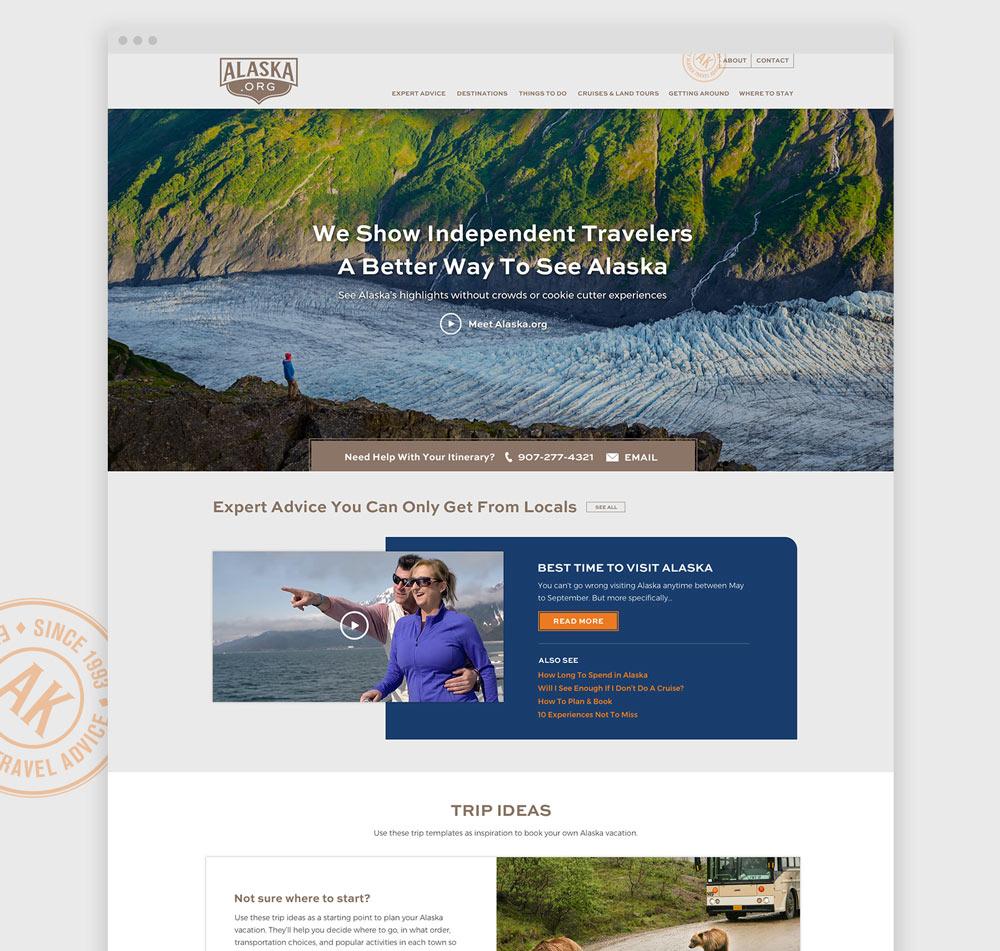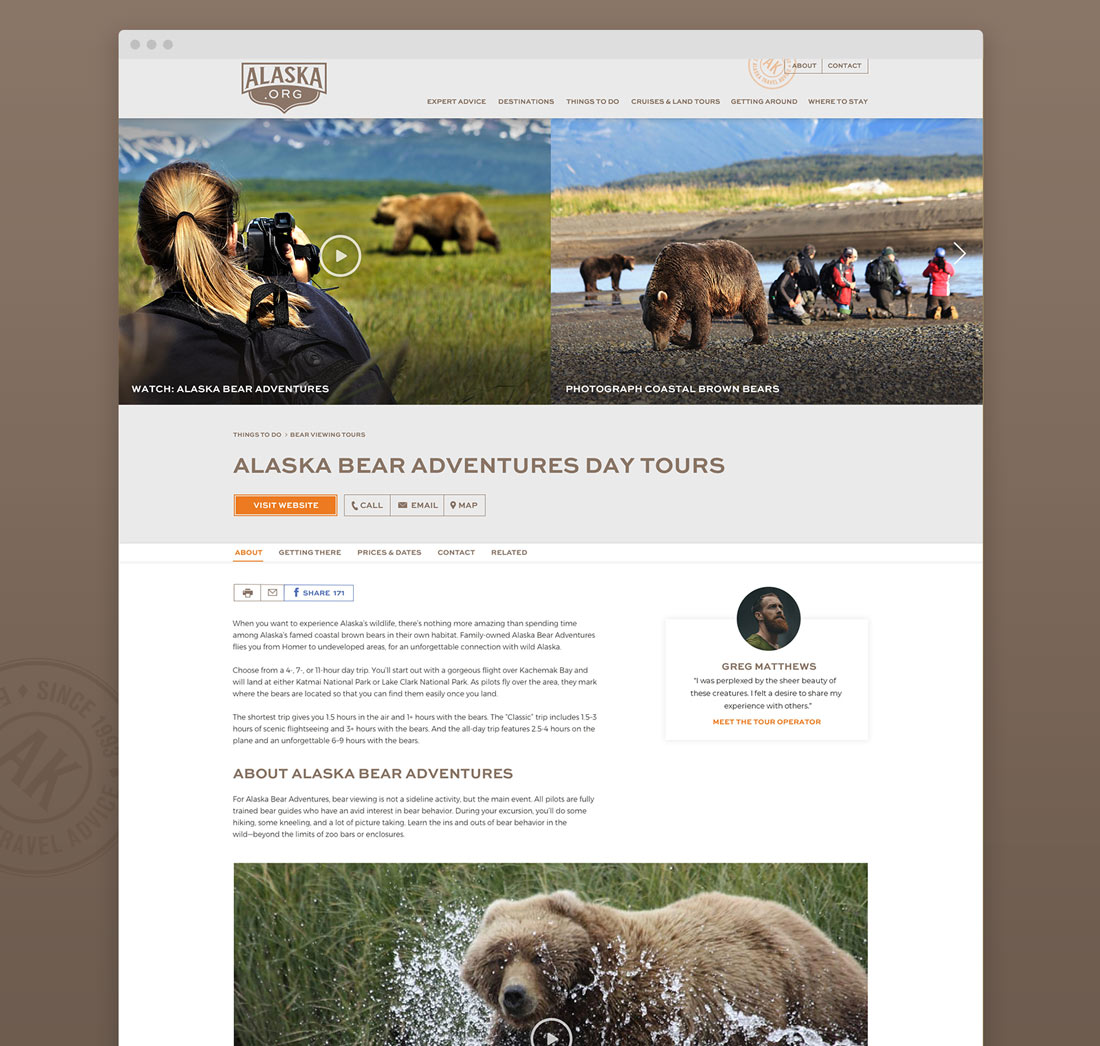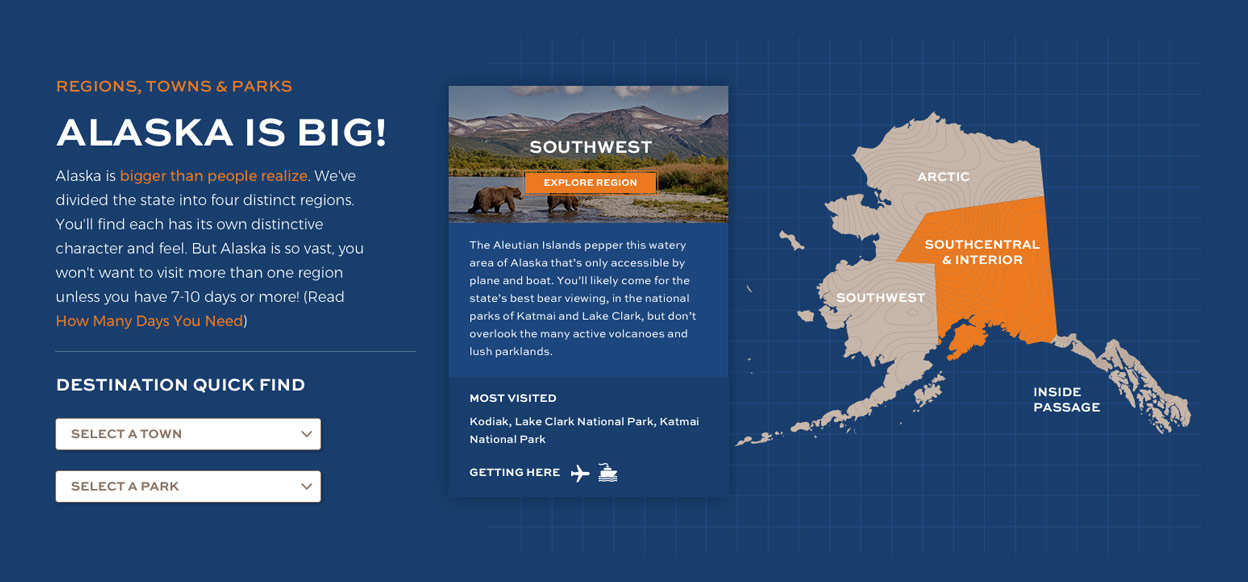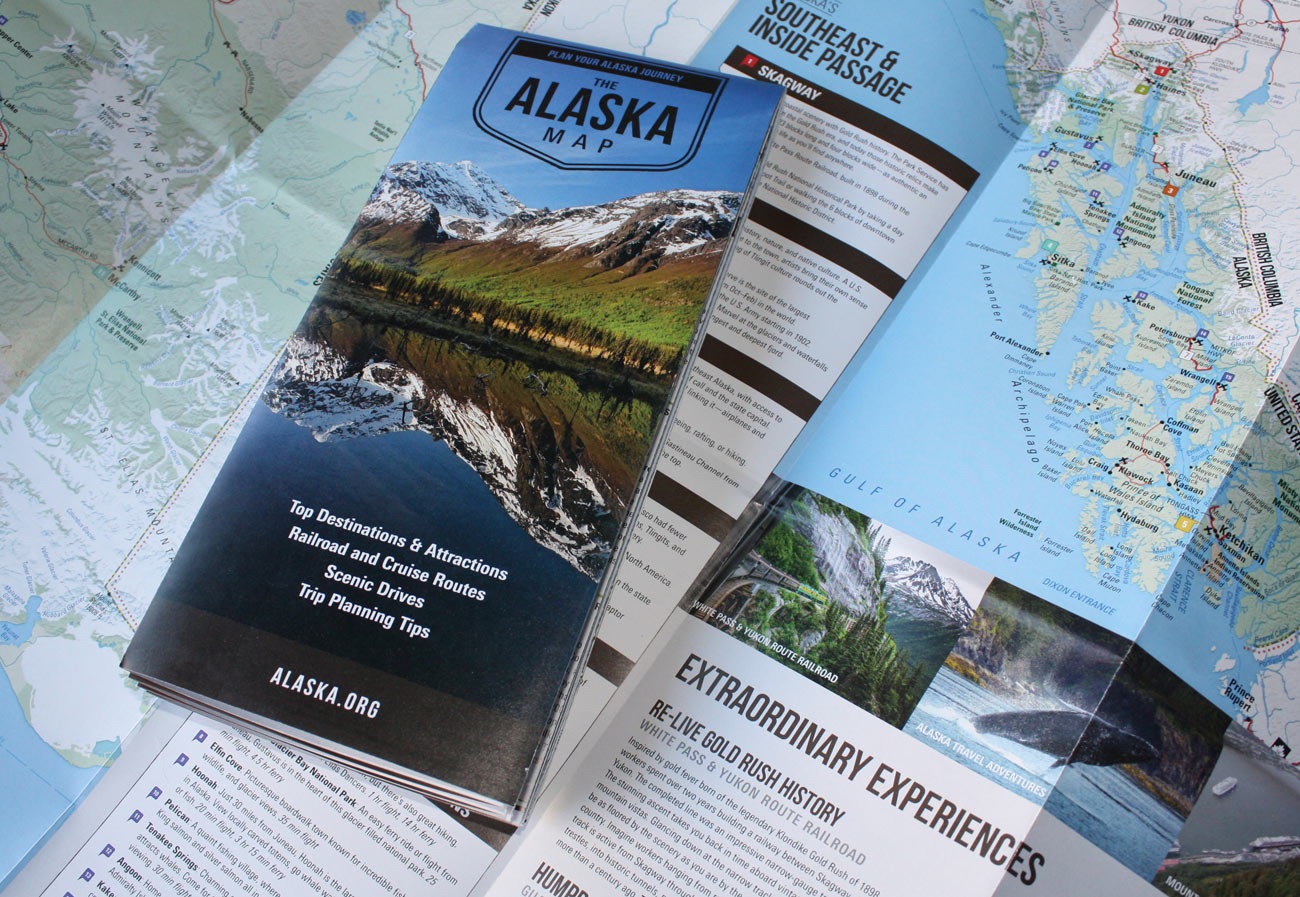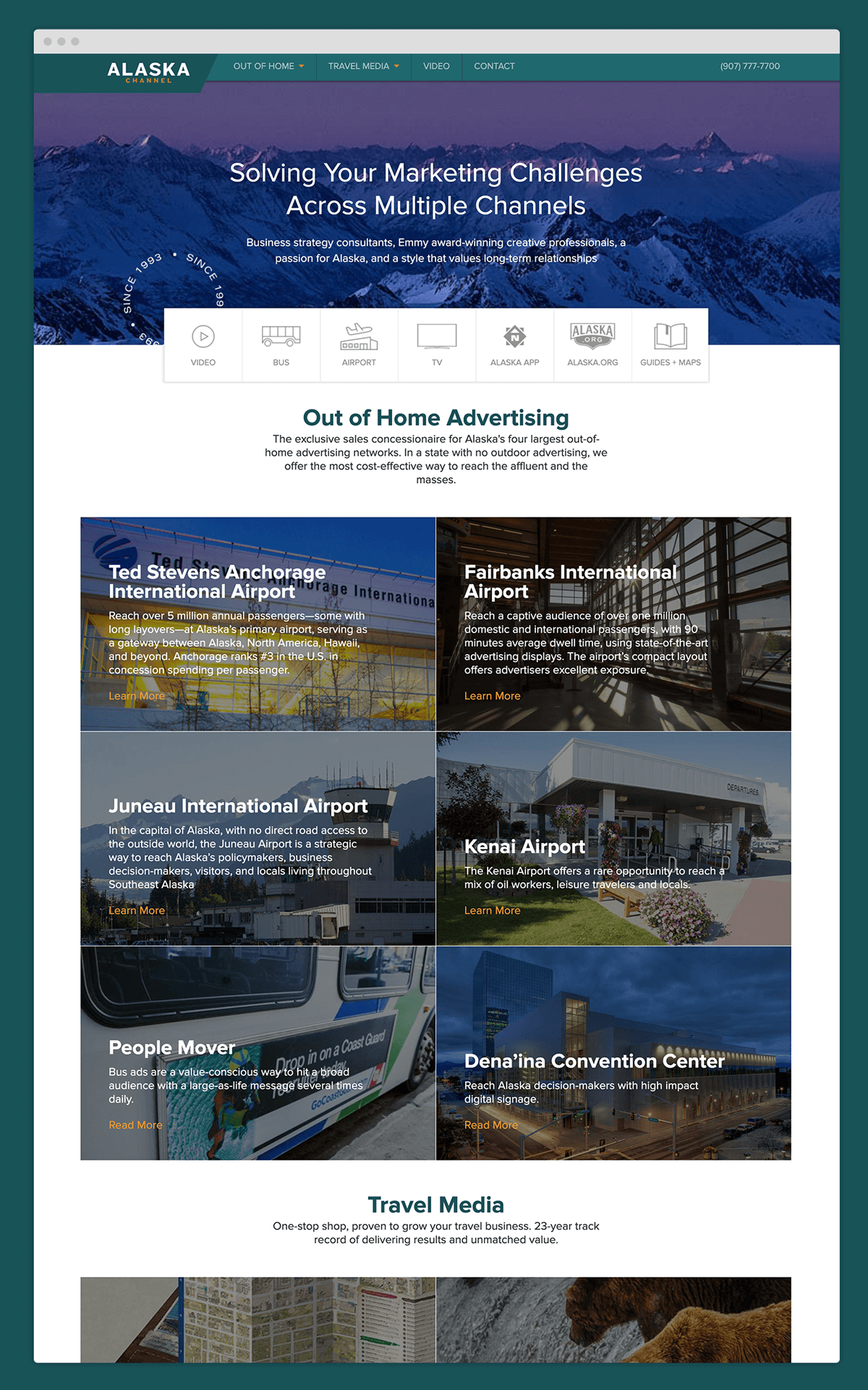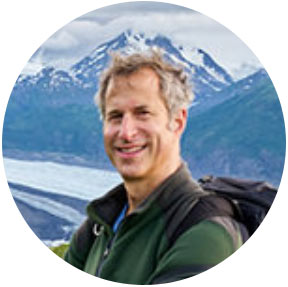 Her breadth of knowledge—which also includes an understanding of development—saves us a huge amount of time. Sarah is extremely organized—I've never had to explain anything twice. I don't know how she does it, but she's a gem who combines Midwestern friendliness and flexibility with being at the forefront of web and mobile design.
–Bob Kaufman, Alaska Channel