I partnered with Gracie Girl Bakery, a gluten-free bakery out of Thorp, WI to design an online storefront and email marketing strategy to reach consumers looking for guilt-free, nutritious baked goods.
The design blends lifestyle photography and hand-drawn doodles for an organic, playful feel that is uniquely Gracie Girl.
E-commerce features include: Local pickup, subscriptions and gift cards.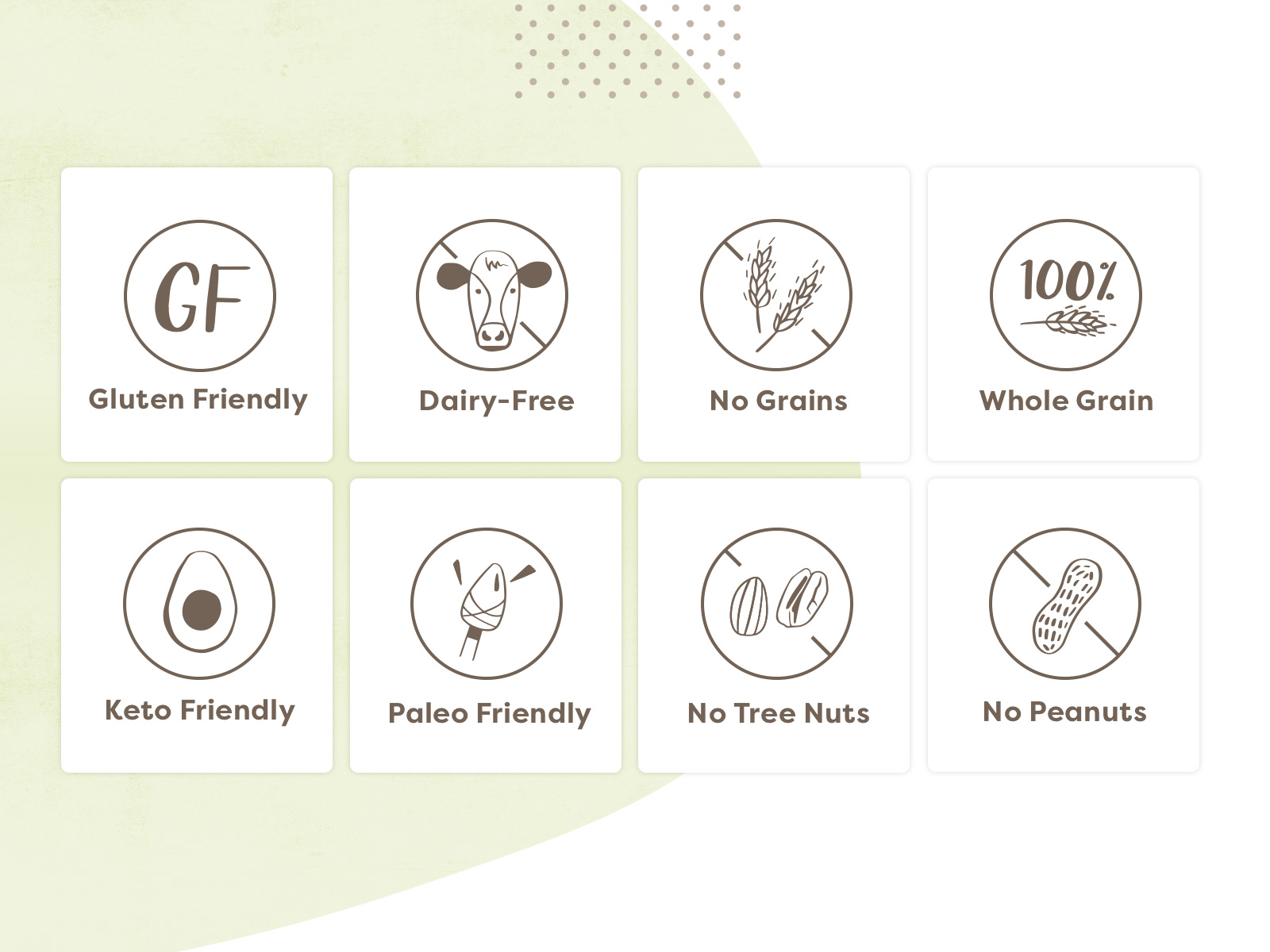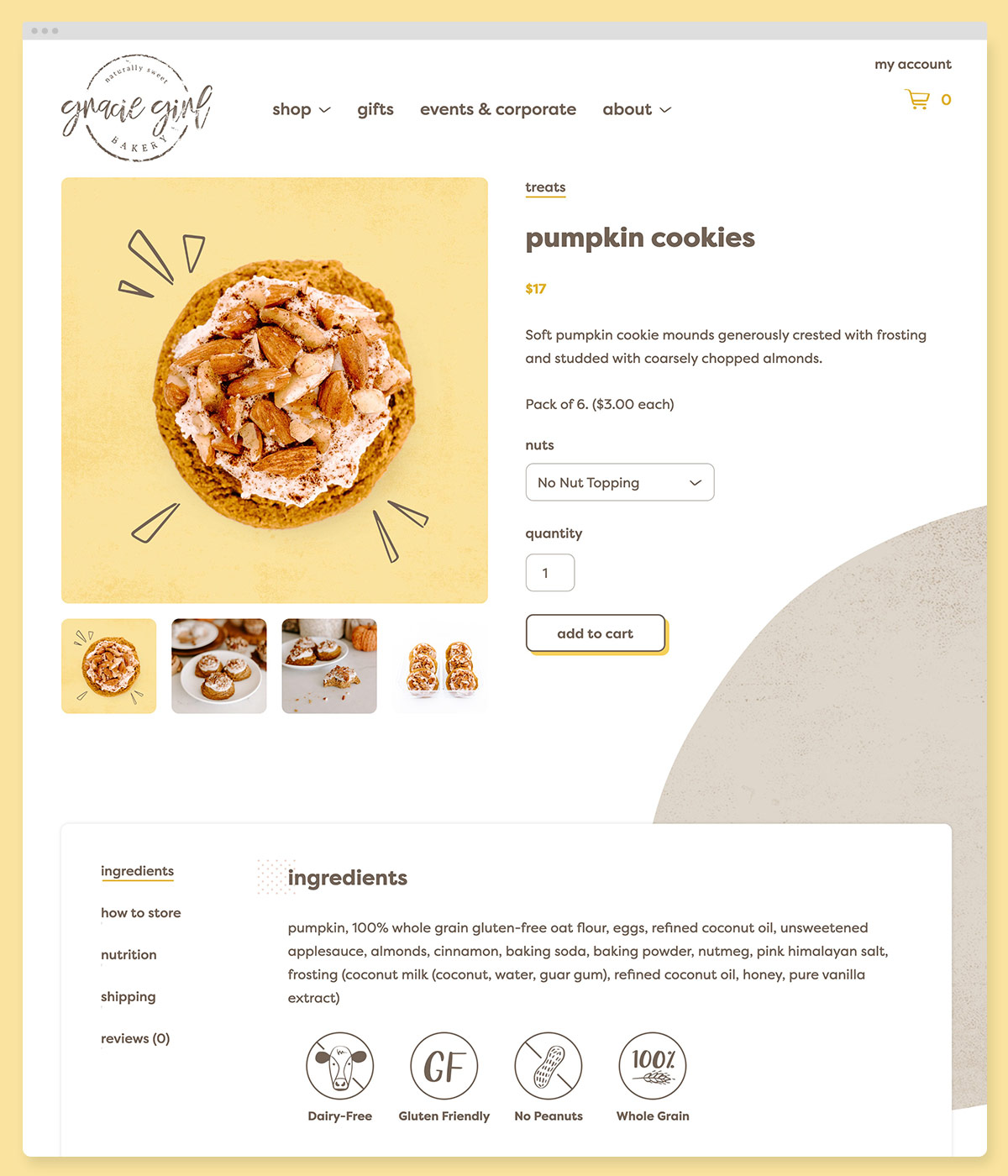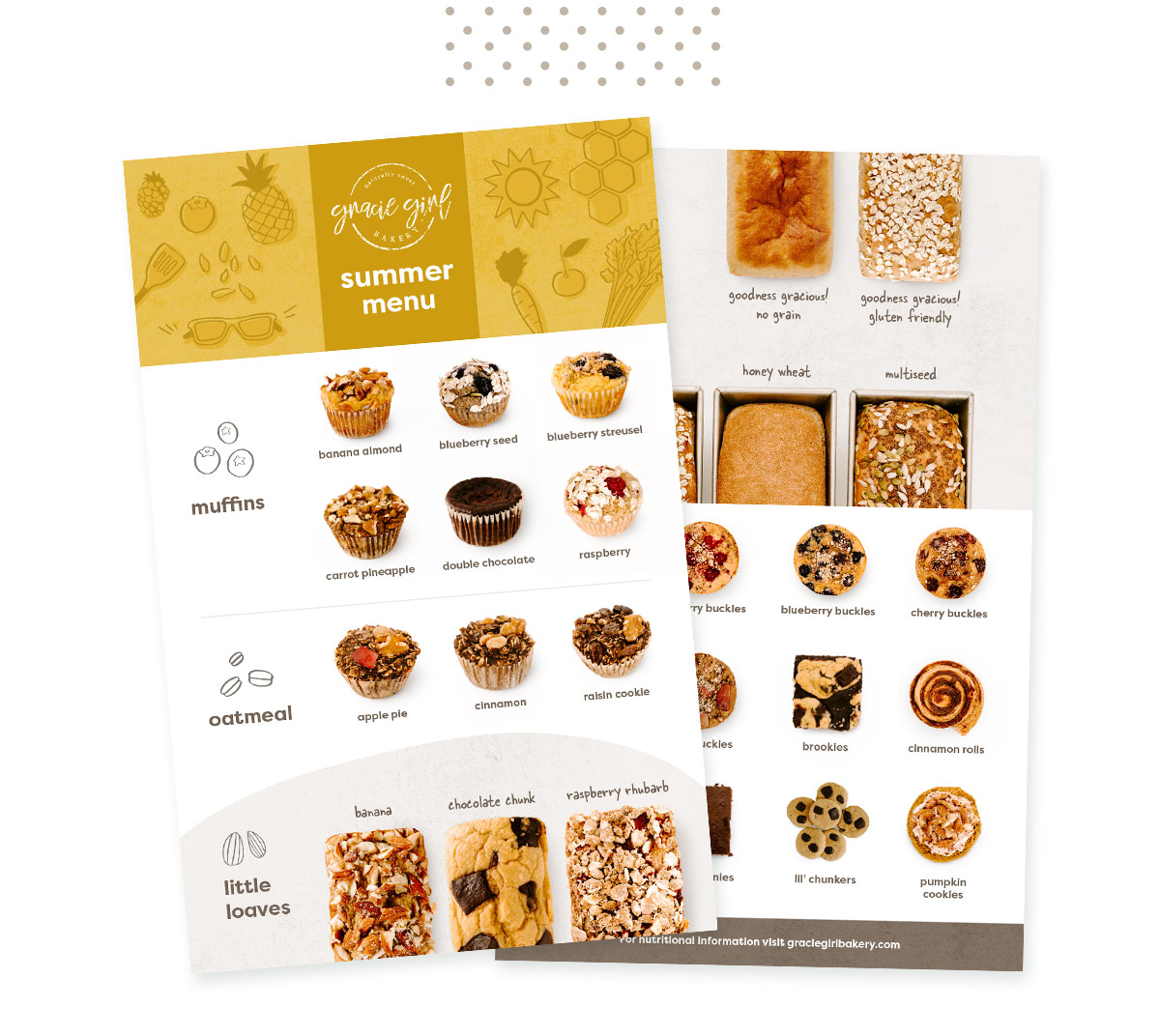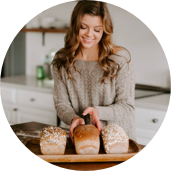 Everything she designs is beautiful. I absolutely LOVE the theme, colors, and most of all the unique doodles she has created specifically for my company! I feel 100% confident in Sarah representing my brand. Working with Sarah is always the highlight of my day!
–Gracie Hauser, Gracie Girl®