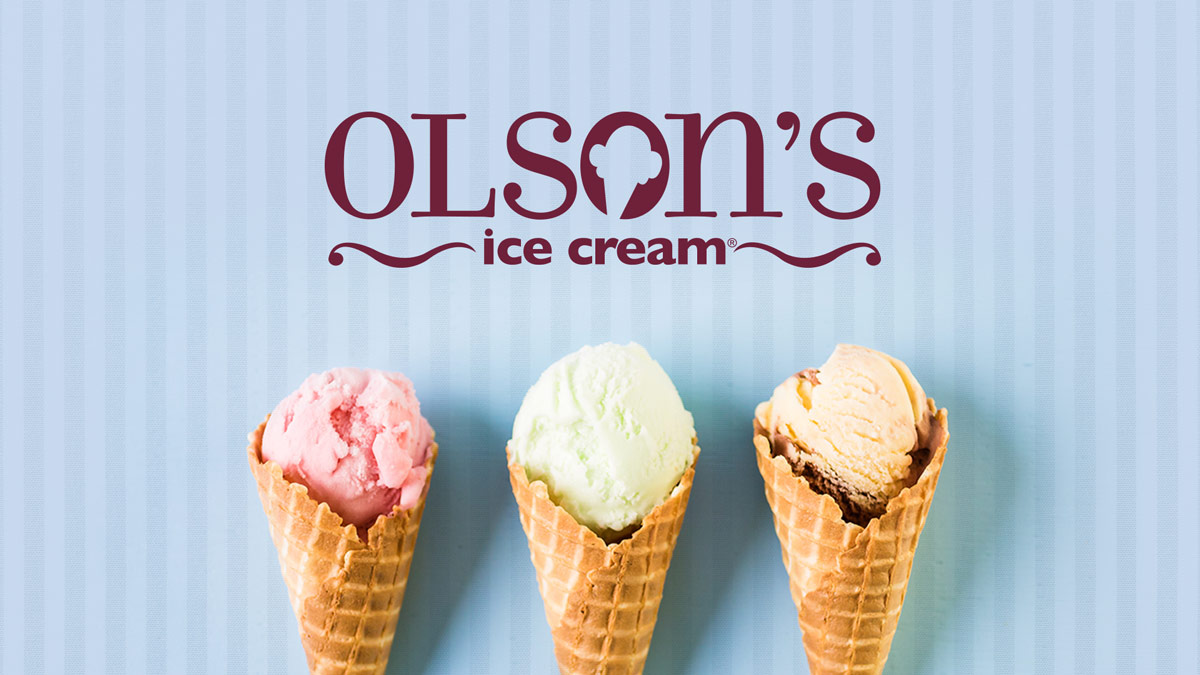 We redesigned Olson's website to better accommodate their new, second location and to aid in marketing their 75th-anniversary celebrations.
The biggest challenge was coordinating two phases of development for a single location and then launching new infrastructure to accommodate a second location with a completely unique menu and hours.
Notable Features
New detailed location pages and integrated a video tour feature for their newest location to provide a look inside for new visitors.
Interactive map of locations selling their ice cream in take-home containers. 
New catering page to help increase ice cream bar bookings for special events.
Content Management System implementation
To honor Olson's history, our primary design goal was to make the website feel classic and timeless. Part of Olson's charm is that it's a family-owned and operated business deeply rooted in the Chippewa Valley community. I made sure the website accurately represented that with old-fashioned design elements, retro accent colors, and an about page filled with historic and family photos.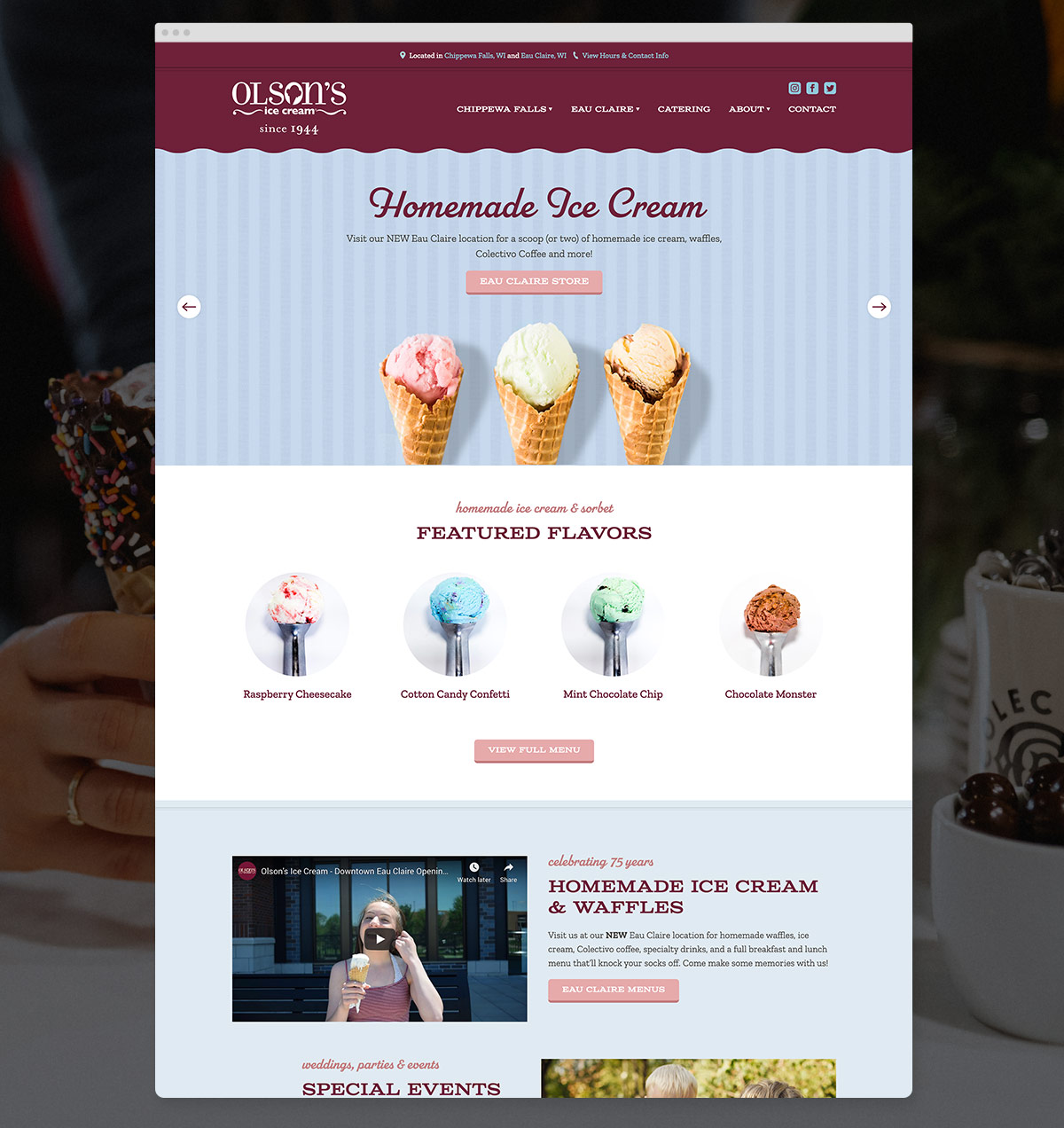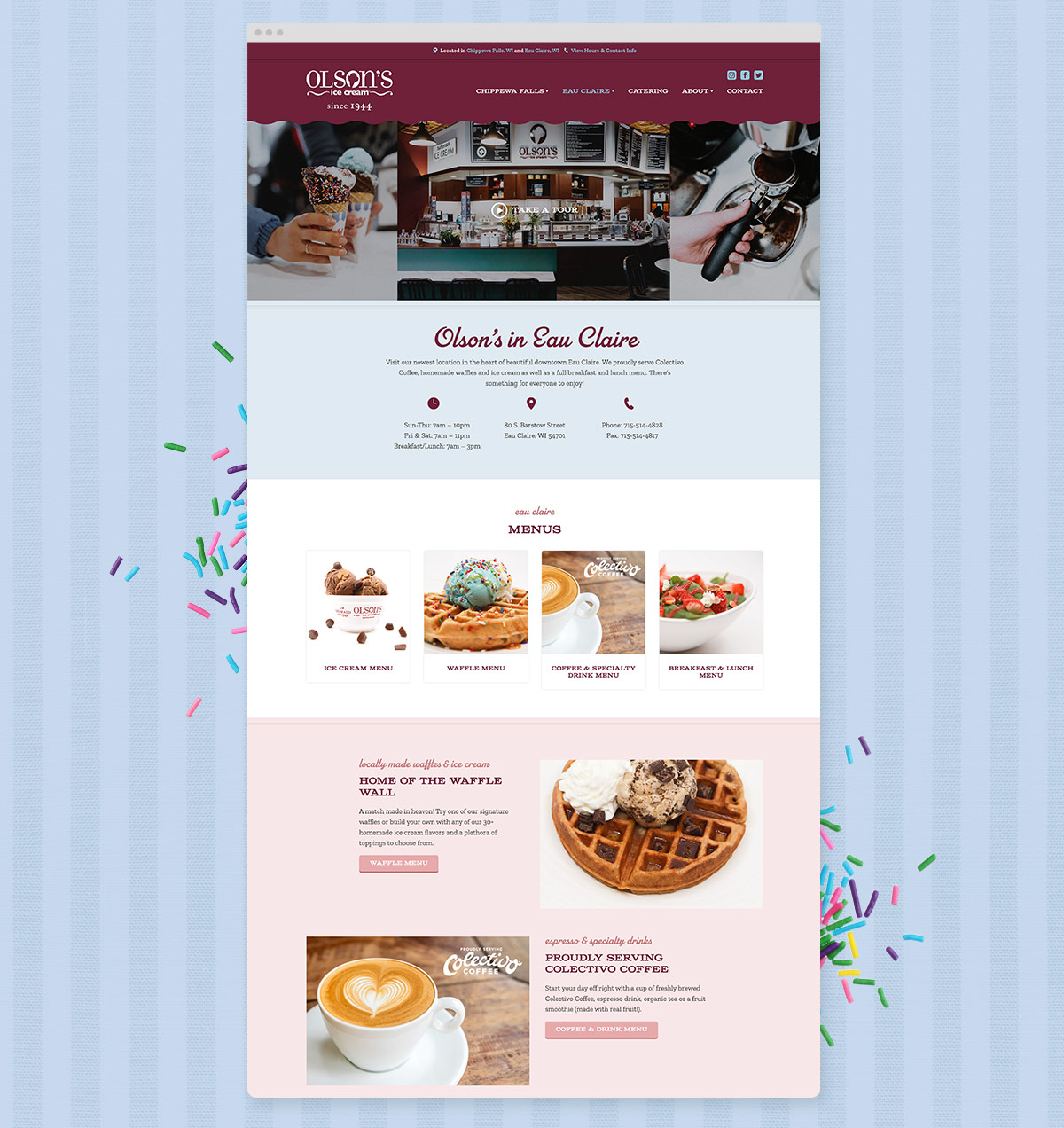 Email Marketing Campaigns