Spring Cut Cattle Company out of Gilman, Wisconsin was in need of brand visuals and an eCommerce website to sell their 100% grass-fed and finished beef on. They follow regenerative farming practices and do everything they can to give back to the land and increase soil biodiversity.
We worked together to develop brand visuals that communicated their friendly business practices and honored their dedication to clean eating. I helped them finalize the setup and design of their Shopify store as well as designed key marketing collateral and their beef labels.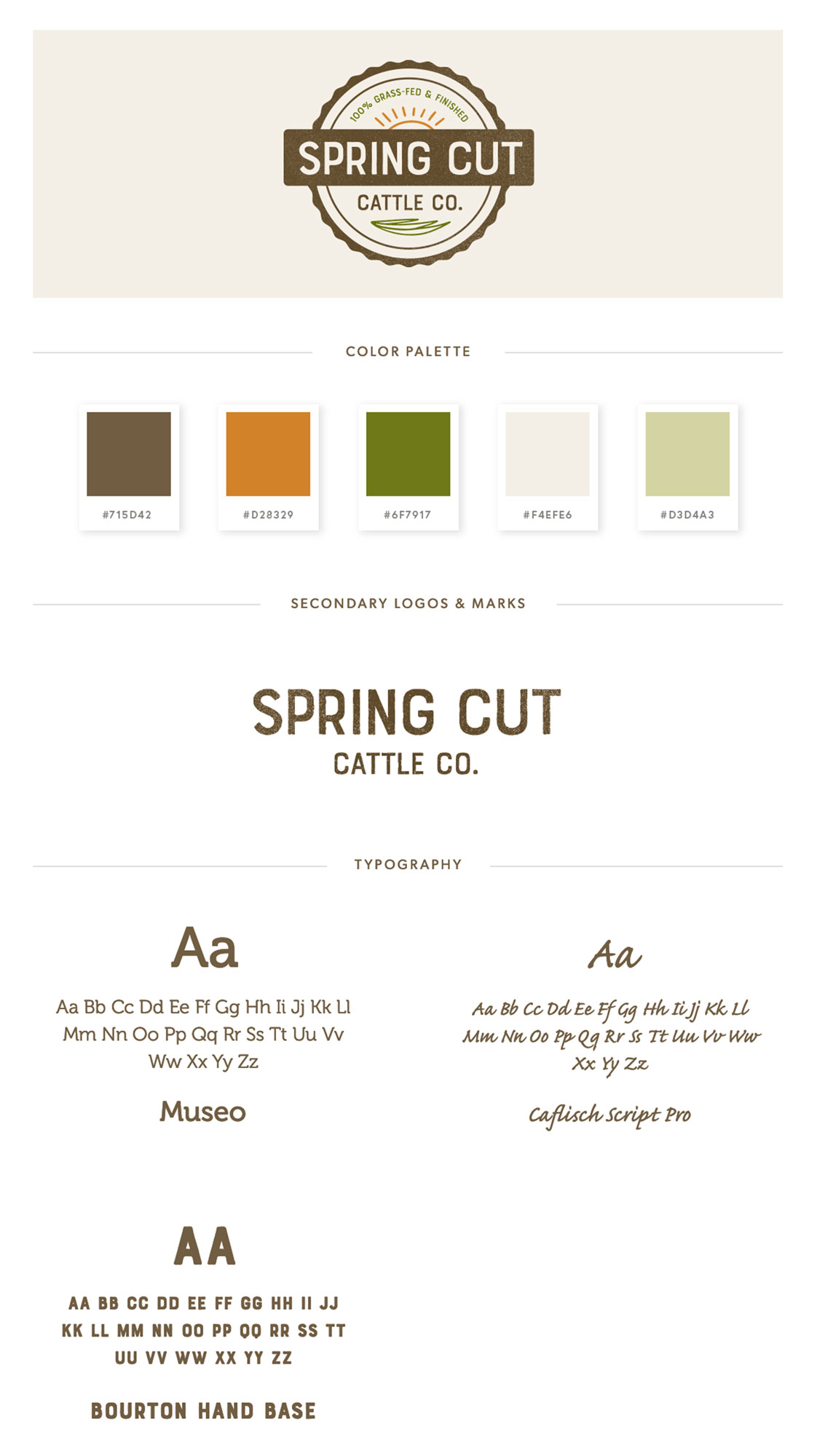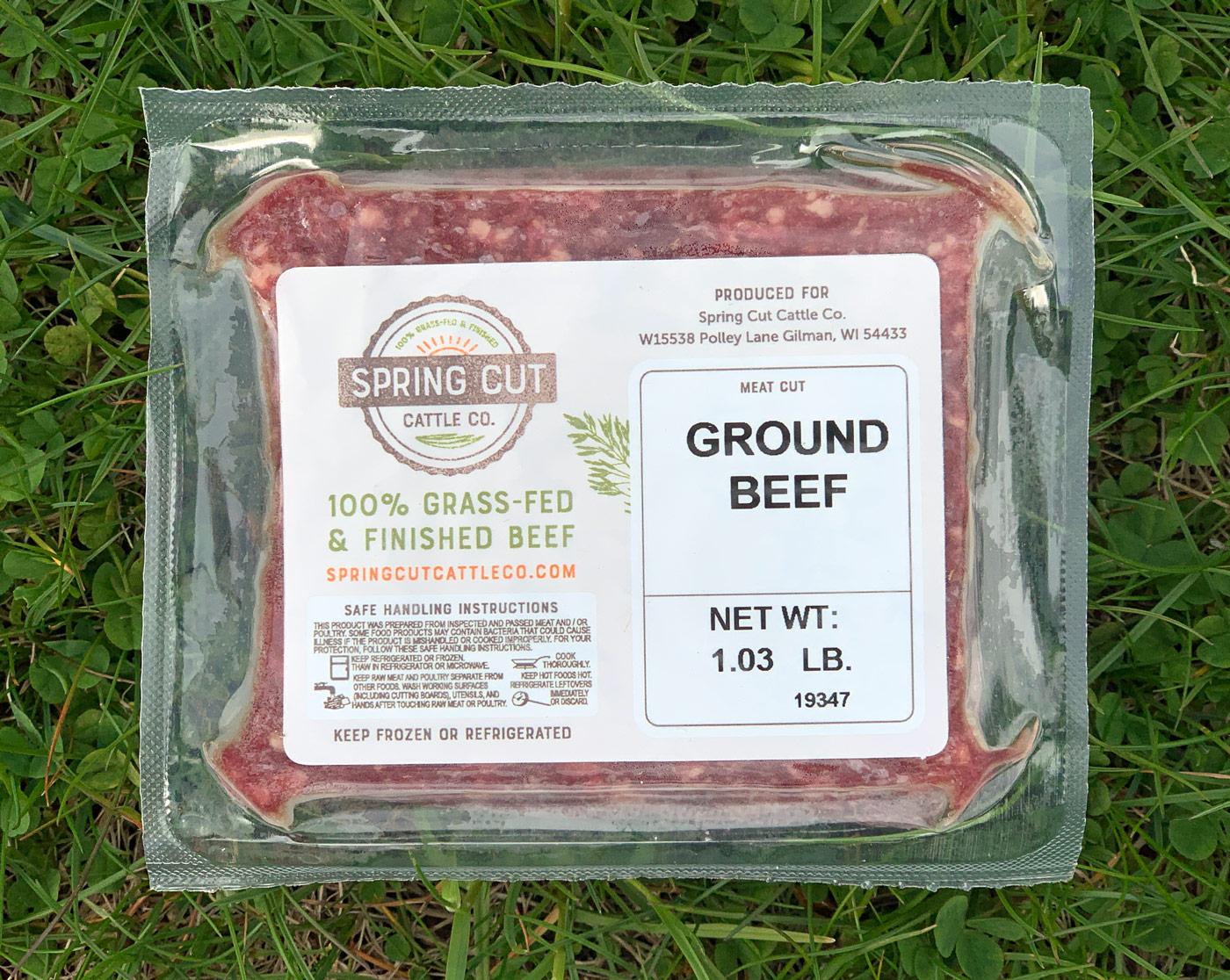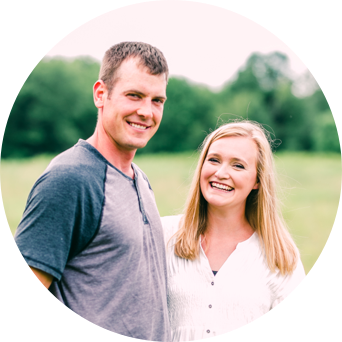 Working with Sarah was such a blessing. I had an idea of what I wanted, and she captured my vision so much better than I could have expected. From our logo design, to marketing materials, and eventually a website, I couldn't have asked for an easier person to work with. Communication was easy; Sarah also has an understanding of nutrition and wellness and is passionate about it. This was perfect for our branding because our product is rooted in improved health and wellness. Designing a brand and website is no easy task – Sarah met our needs perfectly because of her understanding of our product, our ideal client and her desire to support and encourage health for our environment and our bodies.
–Tyler Stanek, Spring Cut Cattle Co.